Hmm I feel like most events are unlocked by the choice at your place on some specific days concerning Alice.
Find a problem, find a solution.
No texture yet, still hopeful on that front. Maybe someone can just take a fancy camera and take a well lit 4k picture next time they get take out?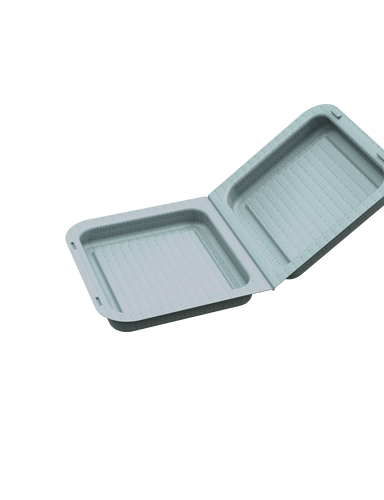 Do you have a secret trick you'd be willing to share on how you keep Alice's skin the same color in every scene? What I mean by this is when she goes indoors/outdoors her skin tone doesn't radically change, and I've found when lighting a new scene skin tone can shift dramatically on very minor changes in lighting.
You can see Hannah in a few early images ends up a bit washed out skin tone wise. But Alice never does not once.
Most daz3d based VNs on this website use sprites, and it's easy to ensure consistent skin tone for a sprite because every image of the sprite is taken in the same scene with nothing but a void some invisible cameras and lighting rig around them. I'm trying just about every day to talk myself out of going over to the dark side of making sprites.
If it's a trade secret don't worry I won't pry again.
hello good someone can tell me how ago to fatten my girlfriend I arrive several hours in the game and I do not see that I have any changes idea?
The game is a slow burn, just take her out to eat on occasion and invite her to your place for dinner nightly, as the plot moves on the gain will be more noticeable.
Progress in the game is generally going to be tied to Alice's weight plus certain events. Having the hint system turned on will let you know where you need to go during certain stages.
Outside of that making sure you are doing events and taking Alice out will eventually increase her weight. A way to see progress in game beyond the hint system is if you ask Alice to come over to your place she will occasionally weight herself and this gives you an idea of her weight increasing within each stage.
Since they generally range from 20-60 pounds per stage as the game goes on. Alice will also send on average about four photos per weight stage and Alice occasionally weighing herself will give you an idea that you are making progress.
thats very true if you played the visual novel yet just takes time of progress you'll get there trust me
@SexyFatGirlRenders Nope, no secret, just a lot of trial and error. I do test renders for each scene and note down the lighting settings, then tweak until I'm happy with the results. I don't always get it right, especially in the scenes dating from the early days of the game when I knew even less than I do now. At some point, I may have to redo some of them.
@Elswordjunior as @Demimonde4_Archives, @Krodmandoon and @Pro_Master say, it's a slow-paced game, especially at the start where Alice is very opposed to the idea of getting any bigger. If you keep playing, you should eventually see results.
I hopefully have something here that will help any new players to the game, or those that feel that they need some guidance to ensure they are still progressing in game. I've made a walkthrough and FAQ with the permission of @tiggertoo. The link of which is provided below. This is a fan made walkthrough and as such any questions, comments, etc. should be aimed at myself rather than tiggertoo. Enjoy.
Thank you very much! You were kind enough to run it past me before posting it, and I think it's fantastic!
Great job.
I Can only say well done!
24 pages is hard work.
And as usual great work for the game to tiggertoo.
I've now added this to the first post

Thanks again for all your work on it!
thats some decent work you did great for beginners or some people that is stuck they can easy find an way to keep going
if i believe the determine update i estimated should around end of 2023 to 2024 i estimate i believe just don't ask when its done because Tigger already put it on rules just for the people that don't know it depends on if he has to fix errors or it has some corrupted files
Yes!, thank goodness an actual guide to this game Huray!, also since it has been a while and by looking at how the guide looks right now, any plans to split off routes for focus on the other members of the Visual Novels cast?
@Aeremis, @Pro_Master, @maldy, Thank you for your kind words I'm happy there's a guide for a great game out there now for those that need it.
Your welcome of course, and with it in the first post, here's hoping it helps with the common questions and problems new players have.
I would be happy to but there truly aren't what I would consider routes in the current version. I was going to denote a character paths section but as I've stated a few times in the guide including the faq. You have a choice in stage 5 for Becca and turning her down leads to the scene with the MC, Becca, and Alice being swapped with another scene with the MC, Alice and Janet.
The dialogue will be slightly different with Becca at work and upon going into stage 6, the scene that would be there when you don't turn Becca down, there's no replacement. So for turning Becca down her "path" is altered you miss out on two Becca, Alice, MC scenes, one in stage 5 and one in 6. Plus the dialogue changes which aren't that different when Becca appears at work.
Hannah is the only other girl that has another "path" and turning her down ends her route and she's gone in either stage 5 or stage 6. And outside of the break up event in which you can not break up with high enough score there aren't any other paths (that one of course merges back into the normal path right after the event ends, it's just a slight deviation and bypassing the week apart).
So the guide states that it is set up for maximum content and scenes and to that end not turning down the other girls is what is encouraged and stated to do. And putting in a character path section of the guide or even a separate part for Becca and Hannah to highlight the differences was a thought I had. However, there isn't really enough there to do more than mention what happens when you turn them down.
EDIT: I am happy to hear feedback on it though and if people would like a more defined section for the differences I can always accommodate and update the guide.
Yeah, there are no routes, just turn becca down or not turn becca down. Although turning becca down isn't less optimal or less maximal, because it just swaps one scene for another scene. Then yeah hannah can just be blocked, so it is maximal to not block her.
You lose a scene when turning her down. There are two specific scenes for accepting Becca's advances one in the fifth weight stage and another in the sixth. When turning Becca down the scene replacement happens for one scene in stage five, with nothing being replaced in stage six. You are just out a scene. So there's less content.
Yeah, I guess that's true. I just know a lot of people haven't ever seen the janet alternate scene, so I don't want it's existence too downplayed, but you did mention it, so I guess that's fine

I'm all for people not skipping, or missing out on content. And I don't intend to, nor try to downplay the scene. I like that there is at least one alternate scene for turning Becca down. But I wanted to make sure there wasn't a misunderstanding or misinformation around turning Becca down vs not doing so. So my intention was to make it clear that turning Becca down nets you less content. I have encouraged in the guide to make a save during the stage five choice that the player can go back later and see the scene for it at the end of the weight stage if they so desire.