I'm working on a gain-themed arcade-y type game in unity. I've drawn inspiration from vertical scrollers, puyo puyo, and katamari damacy. It's still in a very early state, but I figured I'd share it here, and see if anyone has any feedback.
Controls: WASD to move, SPACE to drop pieces faster, QE to rotate your "katamari" of attached pieces, ESC to pause. You can also use a game pad (Left stick to move, any face button to drop, triggers to rotate, start to pause), but you'll probably still need to use the mouse to navigate the menus.
Objective: Get as fat as you can. Eat fish to get puyo pieces, match puyo pieces to get calories. Try to set up combos and chain reactions, as they're worth a lot more (and are basically required to do well). When the stomach is filling up with stomach juices, try to stuff as many extra puyos as you can without matching (so as not to overfill with stomach juice). When you're completely full, avoid hitting any fish for some amount of time (I think it's 15 seconds) to trigger digestion and end the round.
Here's the link to my current build, at this time:
https://drive.google.com/file/d/1bPqmGOCdE9VTOPqY94YjqcSfZSk7BudF/view?usp=sharing
Here's a Quick Start guide video, to well, get you started: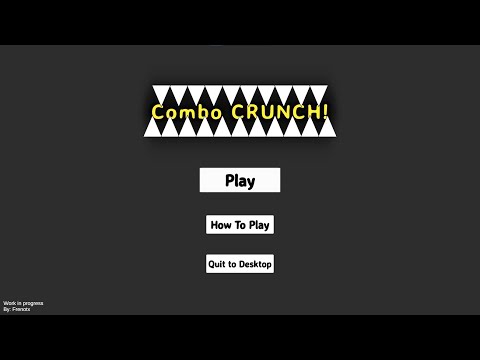 Edit Sept. 21 2021:
Uploaded some gameplay footage of a successful first round, to give you an idea of what to expect, and some strategies that may be helpful: