Howllo and Welcome Everyone!
The game IS FREE! But you do have the OPTION to donate which is very much appreciated! It currently supports WINDOWS and LINUX, and runs fine in Wine as mentioned by another user. Continued development of the Gain Jam #4 entry of the same name. (Expandyssey is my go to naming word currently XP)


Current Stable: Winter Update (1.0.0)
Old Snapshot: S21w42a
The Winter Update has some new and QoL features for players! A new Winterland level with new winter themed items, some items to preview upcoming mechanics, the store window got renovated again to accommodate more items and filter depending on what you need, painting has been revamped a little so objects don't just have a "tint" of color, a new editing wand that let you have more control over items, and a new SAVING SYSTEM! You can read on all the little details in this devlog post here! (To also quickly access the download too)

SYNOPSIS:
Run a small business of carts, machines, and vendors to provide food to ever hungry and "growing" populace. Choose if you want to serve furries, humans, males, females, or anything in between. Decorate your place of operation by buying scenery and furniture for your customers to enjoy, customizing how you want everything laid out. But as the customers and orders get bigger, you may need to rearrange and upgrade your locale to accommodate their demands. How will you keep your starving patrons happy?!

SCREENSHOTS & VIDEO:
Current Trailer: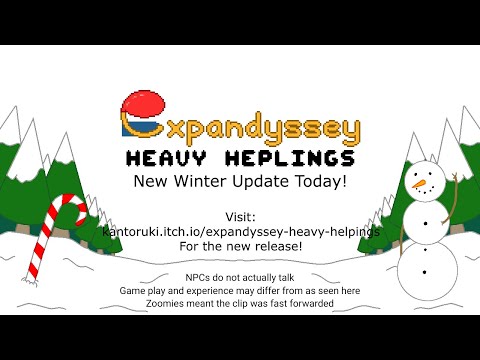 Current Game Version Screenshot:

Thank you for your time! Have a nice, safe, and fun day!