Loving the game even more than before, which is saying a lot!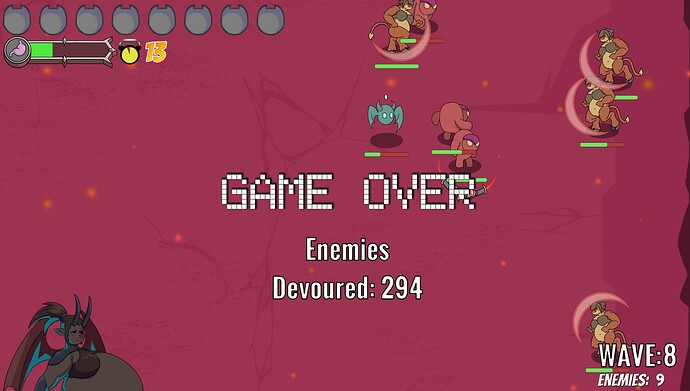 Finished the Normal game quite quickly and decided to try my luck in Endless. Not as far as others, but I definitely enjoyed it and will keep playing it.
The enemies' individual quirks definitely bring a good level of challenge, and the speed at which you can level up and start dealing with these things at a more rapid rate is very interesting.
Also, question, when designing the character, did you at all think of Kerrigan from Starcraft? She looks rather similar, albeit more demonic than bug-alien like.
Either way, I very much enjoyed this. Can't wait for more!
Edit: Forgot to mention! I challenged myself by not touching ANY of the special weapons.