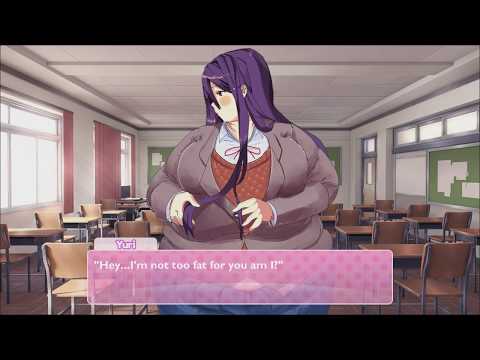 Hello everyone. We were approached about sharing our project here by the current owner of the forums, so I figured I'd write up a little post myself. This was a project spearheaded by Dr-Black-Jack whom some of you may know. He was the one who wrote out the script and contacted all the artists involved, and I worked on turning his motion books into a (somewhat) interactive executable.
This is a standalone fangame based on DDLC that was worked on for Valentine's Day 2018. In keeping true with the original source material, there's definitely a bit of a horror element, just so you're all aware. Regardless, I hope you all enjoy it.
The exe can be found here on my dA, including a mostly complete list of artists who had a major part in contributing to the game. Here's a link to a journal on Doc's dA page containing all three parts in YouTube form for easy viewing. In addition, the original motion book versions of each route can be found in his gallery.
Doc and I will be around and happy to chat about the project.