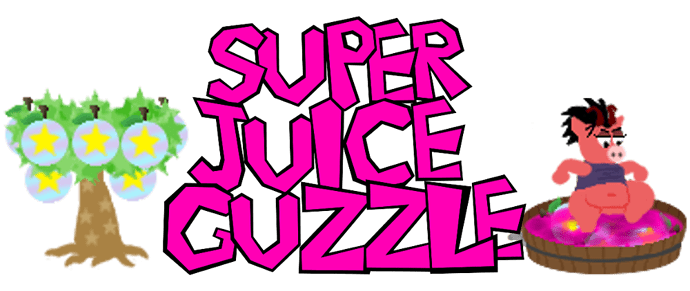 Hello! I'm a long-time lurker, first-time poster & game jam participant! This is a game called Super Juice Guzzle that I made in Unity. It's my first Unity 2D project, and my first Unity project period that could be called anything close to finished!
UPDATE! I've added in a quick and dirty click-and-drag system for minion selection, which feels a lot better than the old system.
UPDATE 2!! Another quick one just to add in a better explanation of the mechanics before level 2, when they become relevant. You can click on a work station to set the nearest minion to do it, or click and drag from a minion to a specific job.
The game (heavily inspired by a popular franchise of plumbing simulators) is about managing the production of juice via stomping, with workers of variable (increasing) weights. Larger ones are more efficient juicers but aren't as fast when moving between jobs.
I started out thinking it might be an idle game of some kind, but it ended up being a level-based puzzle/management thing. It's about figuring out the winning strategy and order of operations in changing circumstances. Hopefully it's at least moderately interesting!
Also includes music by my talented boyfriend and two VN-esque fetish scenes featuring inflation and femdom!
I feel pretty comfortable calling it finished, but playtesting hasn't exactly been robust. Let me know if there are any issues and I'll see what I can do.