Hey guys, @solstice273 and I have been working on a project that some of you may find interest in. Credit to this post: SCP weight gain Game? for somewhat inspiring us. So here's the pitch: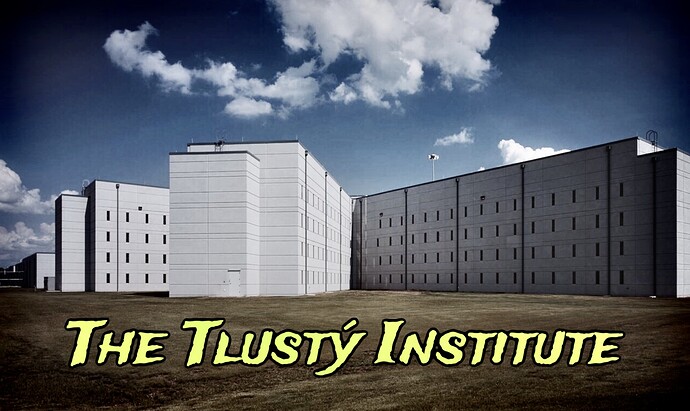 The Tlustý Institute is a fictional government facility located in the US dedicated to the capturing and containment of supernatural and/or paranormal expansion-related phenomena. The organization was founded by Dr. Jakob Tlustý, the researcher who first discovered the existence of such phenomena (side note: Tlustý is a Russian word and surname that translates to the word Fat in English). Some examples of phenomena that have grabbed the institute's attention include:
A human mash tun, whose beer belly has the ability to convert water into distilled alcohol

An overweight illusionist with the ability to make men see her as skinnier than she actually is

A cup of weight gain: A seemingly empty cup that makes people gain weight when they do a drinking motion with it

Dr. Jekyll/Ms. Hyde. A petite chem student who developed the ability to transform into a much bigger and more violent she-hulk after a lab spill

A weight loss immunity virus that makes those affected unable to lose any weight they gain, despite countless hours of exercise

A ritual performed by The Cult of Beelzebub (the Demon of Gluttony) that results in the targeted individual being possessed by Beelzebub and used as a vessel through which he can consume massive amounts of food

A guardian angel encourager/admirer who helps skinny girls get over their apprehension about gaining weight

A biological weapon developed during WWII that neutralizes enemy threats by making targets heavier and lazier within minutes

A green female humanoid with chlorophyll in her skin that allows her to gain excess weight if she stays in the sun too long

A leprechaun with a pot belly of gold
So yeah, if you are into science/historical fiction, superheroes, fantasy, horror, myths & legends, cryptids, or media like X-Men, Men in Black, and The X-Files AND also have an interest in expansion/weight gain-themed role playing, storytelling, and erotica, this is the project for you. At some point, we would like to have a site or wiki that users could join and submit their own entries. If any of you are familiar with launching websites or website design, please speak up. I am currently working on typing out the rules that would be implemented should this ever become a thing.
If this is something you would like to see become a reality, please comment below or share this post to help this gain traction.