Have you ever wanted to escort a ditzy, hungry girl across the world? Well, now you can with:
Some Bullshit
This game contains mostly stuffing with food inflation + burps. Small amounts of weight gain, with some more coming in the future. Roughly 20 hours of game-play has been made depending on how fast you mash that enter key to skip dialogue.
One character is your more standard fighter, however, his companion has been gifted with magical abilities. This magic is fueled by food she eats and digests in combat. She gains skills throughout the story and through your choices in events, you can set her on the path of purity or gluttony - with corresponding rewards. Along the way, you will ski preppy kids, steal bad guys food, market fancy goblin beer, and return some slabs.
Often times you will be presented with choices for a character to steal food or not. As this is a stuffing focused game, YOU WILL BE REWARDED FOR EITHER OPTION, so pick whatever option you think makes the most sense for yourself!
It is early in development so expect some bugs and please let me know if you run into them.
---
Hi everyone! Happy Fall, we have a very regular, not spooky at all update for Some Bullshit!
Update 13.5 - Close up those loose ends:
So you wanted to continue the story? See how Emmie and the gang beat up EL and save the day? TOO BAD. Instead you get to finish up the goblin brewmaster questline and finish Ellie's story. Now you may ask yourself, is this worth a download if it's just side content. The answer is yes. This is equal in size to previous updates, well into two hours of content… hopefully!
[Some Bullshit v.133] Some Bullshit v.134
Please see update number 13 to my game containing story content to progress the plot forward!
So what's new?
The goblin in Bad Borken has some grand ideas on selling wine… but somebody keeps messing with her vineyard! Can you help out?
With ETV no longer being a waitress, the Bad Borken bar is understaffed. Maybe Emmie can build some character and learn why manual labor sucks?
With all 8 goblin marketing points now in the game, you can finally go back to the head brew master and claim your reward! Warning, apparently she has been acting strange these past couple of days…
Ellie finally has permission to leave the castle walls, but she needs a chaperone! Who can help her? (Need to complete sleep over + watch ten replays)
Two replays have been added! Ever want to relive the horror of the desert tomb? What about helping a goblin with her vineyard? NOW YOU CAN!
@clinko_clinko has absolutely outdone himself this update. I personally love it all. Therefore, so should you! @thuasluhuall who we never can forget, has been a monster this update. Some of the best new sprites and animations yet! They are featured heavily in this update. Give them both a round of applause for making my game not look like shit.
Of course, a very special thanks to all my testers for helping make the game playable so quickly! Seriously, my beta's are horrible, spoil stuff, and are very confusing. The game would be nearly unplayable without all your hard work.
Thanks for everyone's patience! Please let me know if you run into bugs, the bug testers really tried to find most things before release, but it is very difficult to find all ways that my game can break. Also, if you don't like the content of one of these quests… I'm sorry, but I was influenced as a young boy and I had to put it in.
Edit 1. Fixed some softlocks, added in one last missing picture for the girls day out, and made it so that you can change the formation order during one of the replays.
Edit 2. Fixed the new picture never going away. Sorry about that!
---
Hi All,
I present to you the Some Bullshit Holiday Special where the gang and more answer all of your burning questions. With over 180 questions asked, you guys sure wanted to know a lot, with topics ranging from back stories, future plans, and if Clara will FINALLY do that thing that everyone apparently wants her to do. There are three rooms you can go through, the Dev Room, the Main Four room, and the NPC adventure. I did merge some similar questions and did try to make sure I didn't miss any from the forum and other places people might have asked.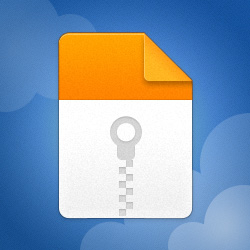 itch.io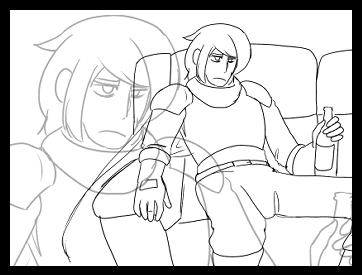 A fun little diversion
This is a separate game download as I wanted to keep the main game's size down and to hopefully make everything streamlined. Of course, no Some Bullshit update can happen without art, so Clinko has drew some relevant pictures to questions that struck up his fancy!
With this done I'll be back to work on the regular game. Only really set me back a week or two, so not a huge loss of time thankfully, and it was really fun for me. I hope it was fun for you guys too.
Thanks,
Nerds