Have you ever wanted to escort a ditzy, hungry girl across the world? Well, now you can with:
Some Bullshit
This game contains mostly stuffing with food inflation + burps. Small amounts of weight gain, with some more coming in the future. Roughly 20 hours of game-play has been made depending on how fast you mash that enter key to skip dialogue.
One character is your more standard fighter, however, his companion has been gifted with magical abilities. This magic is fueled by food she eats and digests in combat. She gains skills throughout the story and through your choices in events, you can set her on the path of purity or gluttony - with corresponding rewards. Along the way, you will ski preppy kids, steal bad guys food, market fancy goblin beer, and return some slabs.
Often times you will be presented with choices for a character to steal food or not. As this is a stuffing focused game, YOU WILL BE REWARDED FOR EITHER OPTION, so pick whatever option you think makes the most sense for yourself!
It is early in development so expect some bugs and please let me know if you run into them.
---
Update 14 - Lantrum War Part 1
So you wanted to continue the story? See how Emmie and the gang beat up EL and save the day? Well great!.. sort of. This next update is moving us toward the end game of the plot but full disclosure does not finish the story yet! Two major areas that get us right on the doorstep of the vile EL and his dastardly plot of world domination. This is equal in size to previous updates, well into two hours of content for you to enjoy
[Some Bullshit v.144] Some Bullshit v.144
Please see update number 14 to my game containing story content to progress the plot forward!
So what's new?
The plot is progressing babyyyyyyyy. The previous confrontation at the top of the mountain now will roll directly into the the new content. If you used the power of Joblin to get back to the Capital to finish up unfinished business, you can go to the docks in the Capital and use her to teleport back. Thanks Joblin!
I apologize to everyone who was excited to see the end of the game. I really wanted to have one big release that finishes everything with a neat bow, but I worked really slowly on this guy in November and December. The holiday special also took some time, but the reality was I was lazy. There is a silver lining of course, in that while I was lazy about working on the game, Clinko certainly was not! I think we have added more art than any previous update and it isn't even close. So we can all thank Clinko for not slacking like me.
The esteemed @thuasluhuall, who we never can forget, also has made some incredible sprites for this update and has been hard at work at some set pieces for the next. I am eager to show you all just what the mad lad has been working on. Get pumped.
Give them both a round of applause for making my game not look like shit.
Of course, a very special thanks to all my testers for helping make the game playable so quickly! Seriously, my beta's are horrible, spoil stuff, and are very confusing. The game would be nearly unplayable without all your hard work.
Thanks for everyone's patience! Please let me know if you run into bugs, the bug testers really tried to find most things before release, but it is very difficult to find all ways that my game can break. Also, if you are not into certain things in this update, suck it up! I'm not a massive fan myself, but let others have their time in the sun! I will broker no complaints!
Edit 1. Fixed several softlocks and Pro and Clara swimming in Ellie's pond all the time. Also made the start of the game use the new rooms (it's bad old scripting so nothing new there)
Edit 2. Fixed some broken sprite sheets, the cruise replay, and a softlock if you decide to ignore Emmie crying and run up some stairs in a specific spot (though you should be punished for leaving Emmie crying!)
Edit 3.&4. Sprite sheets that I missed and some other stupid things that I messed up. This is the final release as now I need to work on the new stuff.
Holiday Special for those that missed it.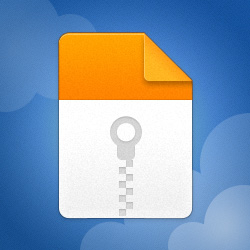 itch.io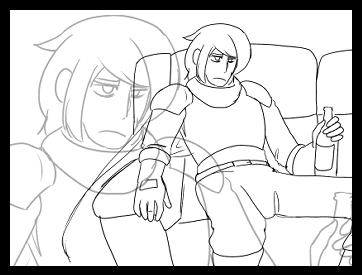 Thanks,
Nerds