Have you ever wanted to escort a ditzy, hungry girl across the world? Well, now you can with:
Some Bullshit
This game contains mostly stuffing with food inflation + burps. Small amounts of weight gain, generally focused on a couple of characters. Roughly 30 hours of game-play has been made depending on how fast you mash that enter key to skip dialogue.
One character is your more standard fighter, however, his companion has been gifted with magical abilities. This magic is fueled by food she eats and digests in combat. She gains skills throughout the story and through your choices in events, you can set her on the path of purity or gluttony - with corresponding rewards. Along the way, you will ski preppy kids, steal bad guys food, market fancy goblin beer, and return some slabs.
Often times you will be presented with choices for a character to steal food or not. As this is a stuffing focused game, YOU WILL BE REWARDED FOR EITHER OPTION, so pick whatever option you think makes the most sense for yourself!
HOLDIAY SPECIAL 2 IS OUT, PLEASE CHECK OUT BELOW MAIN GAME UPDATE FOR MORE!
Update 15 - Lantrum War Part 2
So you wanted to continue the story? See how Emmie and the gang beat up EL and save the day? Well great! Because that is exactly what is happening here. This update will conclude the story of the game. All the way to the end baby!
[Some Bullshit v 1.01] Some Bullshit v 1.01
Please see update number 15 to my game containing story content to progress the plot forward!
So what's new?
The plot is complete! We last left off the gang coming up to the Big Bad's base of operation intent to stop him before a massive battle takes place! Will they stop him in time? I sure hope so, because if they do, they is certainly be a well deserved reward… If you last left your save with Emmie struggling with a belly on a bench, this is where you will start.

I've added a mystery new visitor to Chuck's charity. To trigger, you need to have helped feed each of the previous girls at least once and Chuck should start the quest to find the last girl. From there, you will get to see the final Chuck content! If you are past the point of no return, don't worry I have a way for you to go back to see the content after you finish the game.

I've added in an extra scene in the fairy cave regarding their storage. If you already have passed that section by and don't have any saves, no worries, at the end of the game I have a replay viewer for you to use.

A neat little bonus scene where you will see what if the roles were reversed, Clinko writes and Nerds draws. Maybe we should have switched a long time ago…? (No. We should not have.) Viewable at the very end of the game.
Goodness this was a long time coming. This update has way more content then usual, which I hope makes up for the lag in getting it over to you. That's my excuse and not the Total War Warhammer III and Elden Ring releases which certainly did not help. Either way, I am glad that we are able to get it across the line with as much content as possible!
Clinko, @clinko_clinko, has produced a lot of art. He went all out. Lord Desayn, @thuasluhuall, produced a lot of sprites. He also went all out. I have to say, I can't blame them. With the end of the game, it felt like a good time to be indulgent. Some Bullshit looks as good as it does thanks to them. Without either two artists we simply would be reading my words and trust me, nobody wants that. If you want to give Clinko a tip for his art, you may do so here! Clinko Clinko | Patreon. From talking with him, this is solely a tip jar for his art, so there will be zero exclusive pay walled content and will let you disable the auto renew if you use it. This is not tied specifically to the game, but appreciation for Clinko's work across the board.
If you liked his art in the game, why not throw him a bone? For some insane reason, he never charged me anything for the work, so I think he is due some compensation for all the unpaid quality art he made, and continues to make, for all of us to enjoy.
Give them both a round of applause! They have put in hours and hours of work completely unpaid for the love of the game. Honestly dreams to work with too. I ask for something and they get to work.
Of course, a very special thanks to all my testers for helping make the game playable so quickly! Seriously, my beta's are horrible, spoil stuff, and are very confusing. The game would be nearly unplayable without all your hard work. It might not seem like suffering to you guys reading this, but I am pretty demanding with these betas.
Thanks for everyone's patience! Please let me know if you run into bugs, the bug testers really tried to find most things before release, but it is very difficult to find all ways that my game can break. Especially with the replay systems.
Lastly, outside the game, I am planning on doing either an art contest with a monetary reward (with all contestants getting put into a gallery of the game), another Q&A game, or both! Let me know if you find either being attractive. There will be some additional post game content + a early game clean up eventually… I am a bit tired of RPG Maker at the moment, but I still have some things that would be fun to add not related to the main story. When that comes not sure if it will be stand alone side quests or baked back into this massive RPG Maker Project.
It's been a long journey that I started two and a half years ago. I am very glad to come to it's conclusion.
Thanks, Nerds
Edit 1. Fixed the replay break, some small tileset bugs, and hopefully fixed the final boss eventing if a character is knocked out before the event kicks off
---
Hi All,
I present to you the Some Bullshit Holiday Special 2 where the gang and more answer all of your burning questions. With over 600 questions asked, you guys sure wanted to know a lot, with topics ranging from back stories, future plans, and if Clara will FINALLY do that thing that everyone apparently wants her to do… again! There are three rooms you can go through, the Dev Room, the Main Four room, and the NPC adventure. As you talk to the panels, the main hall will fill up with people, so you may want to check out everyone! The main gang questions can take some time, so I do recommend saving and taking breaks. No need to go through the entire thing in one play through.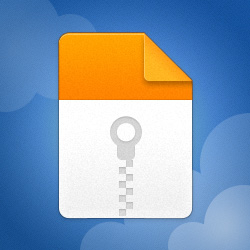 MediaFire is a simple to use free service that lets you put all your photos, documents, music, and video in a single place so you can access them anywhere and share them everywhere.

itch.io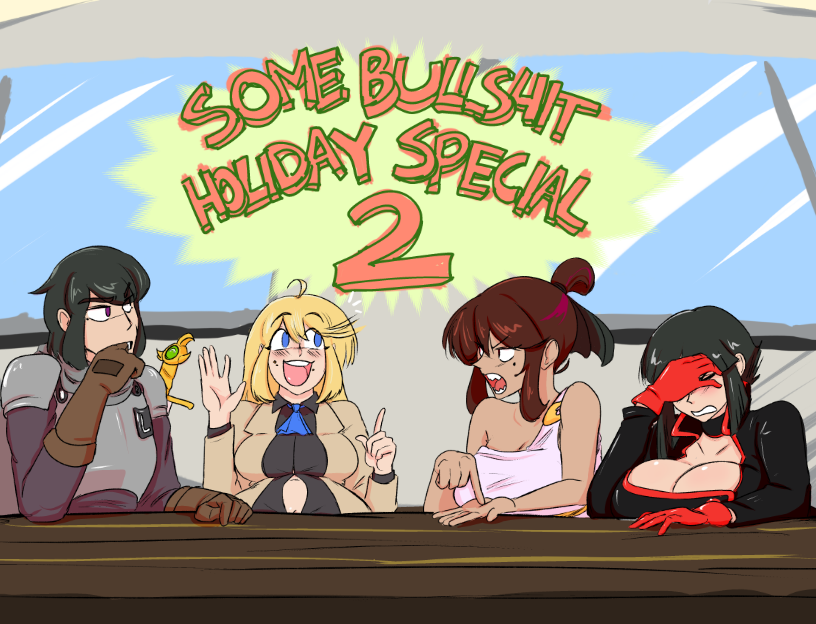 Listen to the cast of Some Bullshit Answer your burning questions!
I did try my best to answer every question, but for a couple characters there were too many same-y ones or questions I couldn't get a good answer for. I apologize if I missed your question as a result. Overall, however, this should be a fun time for fans of the game! Clinko has added over 40 art pieces for you to see as well and some of them are PRIMO! If you run into any bugs, let me know, but this thing should be pretty set as it is essentially just a lot of cutscenes.
Thanks for following us for so long and keep an eye out for future projects between me, Clinko and Desayn!
-Nerds
Holiday Special 1 for those that missed it.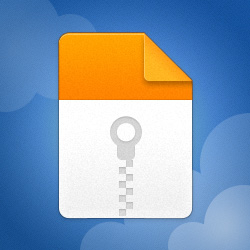 itch.io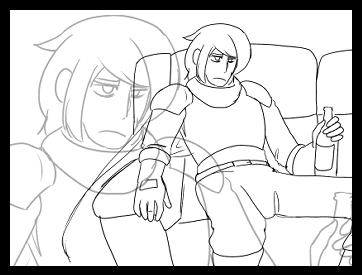 Thanks,
Nerds